Why do we workout and what is the best choice we can make for ourselves? For many of us it's a matter of staying flexible, having better health or increasing stamina. Others want more definition, and some just want to keep getting stronger and have what it takes to be a good athlete. There are couch potatoes and fitness junkies! Movement is always the better choice! Let's talk body image. How we view our bodies is linked with our journey; past and present. Many of us don't feel super excited at what we see in the mirror even when we make positive changes. The silent rhetoric goes like this; too fat, too flat, too big or too small, too jiggly wiggly and dissatisfied overall! We compare ourselves to the people we see in magazines, and fantasize about what it would feel like to live the life of a person who looks like that. And, even knowing that many of those people have been sliced, diced and edited by photo shop type software, we still seek to emulate them by trying to have what we view as the perfect body. The perfect life! Nirvana When you look in the mirror, what do you see? Do you see who you think you are or is the expectation for perfection shadowing your view? Take a moment to think of someone you have loved and lost. Did you ever say you miss them because they were athletic and strong? Did you ever say you miss them because they had a great body? You will not be remembered for those things either! Being your best self works in all environments. Find out what YOU are looking for to feel fulfilled in your life and work out.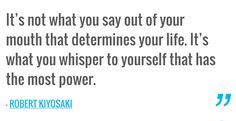 One of the first things to consider is your goal. No goal? No worries. What about your desires? Why do you want to incorporate working out into your life? Come up with your reasons and set pen to paper. Figure it out before you begin, not after you have started. Also consider what kind of people you want instructing you. There are a lot of Trainers out there. Like all professions, your Trainer's experiences and characteristics differ greatly, one from the other. Ask yourself what type of person do you want to connect with? Feeling harmonious with the company's philosophy of fitness is great, and chemistry with your Trainer(s) is/are important! A couple of popular business models seem to be springing up at gyms (and on line). Challenges! The number of days you can do "a challenge" are inexhaustible! Some include magic proteins, portioning food in containers, exhaustive exercises, dangerous fasts and extreme detoxes. What happens when that challenge ends? On to another, and another and another? I am always appalled and amused viewing the on-line challenges by people who post themselves doing a months worth of squats in one work out or 200 crunches or five-minute planks. Seriously? Form is most often compromised so it's not even a true squat, crunch or plank. Come on people!!! I would love to be a fly on the wall to watch the 'after-video'. Next up we have Group Training. Odds are something like 15 to 1, students to one Trainer. Sometimes more, sometimes less. People go for the accountability factor, the fun atmosphere and the feeling of being paid attention to. Many of these programs begin with 3-5 days of working out. More if you so choose. Everyone works out as a group, and if you don't know how to modify an exercise or are too timid to ask, you could end up defeated and injured. In addition they provide you with lists of foods to eat and not eat, but that part is up to you to maintain. One-on-One Training is a great way to get some individual attention and really learn proper form and positioning. You are still accountable to someone for meeting your workout goals, but you can take it with you to another gym or even continue your program at home. Be sure to find someone with good testimonials, and check out their style by asking for a free session. With all the hype, I decided to try a class with a group for 2 weeks at a local gym. There were about 10 people of various ages and fitness levels with one Trainer. It was definitely fun to challenge myself, and the Trainer was likable! She tried to pay attention to each of us individually. The operative word is 'tried'. All but impossible to give the right direction when you have a class full of people who range from 30 to 70 years of age, some fit, others moderately fit and yet others deconditioned completely. Then we had drop outs and newbies so we were all at different level's of training trying to complete the same workout. I struggled to mind my business and not help a couple people out so they didn't get hurt. I am not in great shape, but I know my limits and what modifications I have to do to prevent injury. Overall, it was okay because I like new experiences, but this was not the way I would choose to work out over time. I like more individual attention and my body doesn't appreciate the zero to a hundred approach! It doesn't help that I'm living life in the 3rd quarter!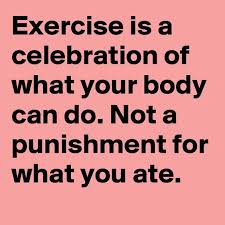 So, what about the sustainability factor? There are a few factors that make me question the long term likelikhood of success following some of these work-out programs. One factor is linked to the other, but let's look and see if you have any of these concerns:
Time
Money
Injury
Life Style
Time. We all seem to have less of it! In 2015 over 60% of all homes had 2 working parents with 2 children in it. That means parents are out of the house for their job, possibly attending additional outside meetings and other functions to show support to the company they work for. It also means transporting children to and from daycare and activities, helping with home work, attending school functions and taking care of diet and medical concerns for self and family members. Some parents are back in school themselves trying to get an education for a career change. That's just the tip of the iceberg!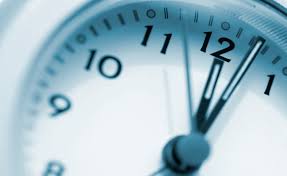 Money. After paying the mortgage, buying groceries, paying off student loans, contributing to 401K, college funds, credit card debt and monthly insurance payments, money can be pretty tight. Then we donate to charities and churches, dole out for allowances, provide gifts for birthdays, weddings, holidays, take vacation, and a host of other activities. If you fall into this category, where is the money coming from to workout consistently over time?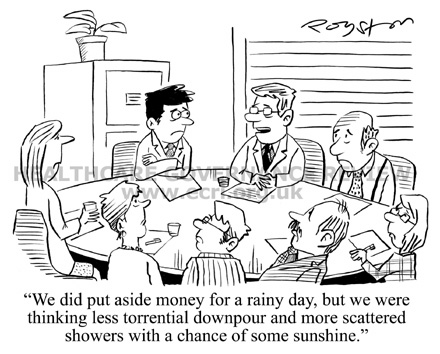 Injury . This is a big one that a lot of us ignore until we can't ignore it anymore. Often times, we wait until we can't walk, lift an arm, or move without imitating that lovable Hunchback or Notre Dame. We blame lower back pain on having a weak back, thinking that if we work out, it will get stronger. Or, maybe a pinched nerve causes you to think you moved the wrong way and a massage will help heal it. All these injuries can probably be connected to a weak core and lack of true individual attention to help you optimize your workout, and prevent those boo boos from affecting your daily living. Injury without repair is still injury! It takes a group of professionals from different backgrounds to get you from A to B safely. Some fitness places do not have the team in place to help you through that. Something to consider. Ignoring injury or performing a quick fix will probably land you in a worse position than when you started. To heal, it could require more time away from the gym and possibly affect your earning potential because you will be in enough of a conundrum to have to seek out care and skip work.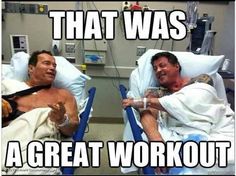 Life Style. Quality time spent with the people that mean the most to us is under attack in this country. The requirements of one individual can be daunting! I know for myself, I have simultaneiously played the roles of worker, business owner, spouse, daughter, sister, aunt, friend, worker, taxi driver, cheer leader, care taker, dog walker, babysitter, chef and maid. Dinner anyone? What are you doing for dinner? Making reservations? This used to be funny but take out and going out are the norm now. Good health requires cooking. Time around the dinner table is obsolete for many - everyone is running somewhere! Many of my friends between 40-50 (with incomes that are average or slightly above) have house cleaners come in just to keep up with that end of the busy lifestyle they are living. Many are having babysitters take their children to activities because they can't fulfill their multi level roles and continue to function well. They have to call in babysitters to watch one child while another is being taken to a weekly activity, and some leave unattended children at home to catch a workout! The truth that we ignore is that even those who seem to do it all; and do it well, are suffering from anxiety, stress and burn-out. Just ask the doc who is filling scripts for anti-anxiety meds. How can we fit in safe, timely, fun and consistent work outs? It doesn't seem difficult to think of making a life change over 3 months, maybe 6, but can you sustain going to a gym for 4 and 5 days a week for more than a year? For many of us, commitments to our life style ebb and flow, and that's okay. It is important to make a sensible decision in your commitment to work out! You can always increase it, but decreasing workout time may affect weight, body image and contribute to a decline in self-esteem and confidence. These things can lead to depression.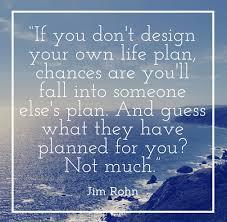 I couldn't find indisputable evidence to report as it pertains to losing weight rapidly vs. gradually; however, my common sense leads me to believe that anything done gradually has a better chance for longevity. Many so called experts say it takes 21 days to change a habit, but no one talks about how long after that 21 days the change lasts for. What happens when we 'jump ship and need to start to learn that habit again? And again? I say congratulate yourself for every success and keep trying! Never, ever give up on trying to make things better! Habits are formed over a lifetime, not a day! Good luck! Next week….Kristen's Story, and how she found success and a feeling of personal satisfaction working out with TrainSmart.