In this release from The New Health Rules by Dr. Frank Lipman and Danielle Claro, you are going to get a two-for. That is two excerpts in one blog. These pages are consecutive in the book, and both speak to Fish. So here goes.
Eat Smallish Fish, Not Big Fish
"The bigger and older the fish, the more mercury it's likely to contain. Why is there mercury in fish at all? Power plants that burn coal release mercury into the air, which settles in the water. Tiny plankton absorb it. The plankton are eaten by little fish. The little fish are eaten by the big fish. Mercury for everyone. Stay away from really big fish like swordfish and tuna and think more along the lines of wild flounder and salmon. Mercury not only messes with your body's ability to energize cells and hold on to certain important minerals, but is also linked to an increased risk of alzheimer's. Really tiny fish, like black cod (also called sable), canned sardines, and anchovies, are lowest in mercury, so eat them freely. To find BPA-free canned fish (and fish that's also low in mercury), go to vitalchoice.com"
Why So Much Talk About Wild Salmon?
"Salmon is high in good fats and protein, so it tends to get a lot of play in modern health talk. Wild salmon is much better than "farmed" salmon, because fish raised in captivity are trapped in small spaces and swimming in their own filth. To fight these disgusting conditions, farmed salmon are given antibiotics, which you end up ingesting when you eat the fish. But wait -- it gets worse: The food these salmon eat is mixed with GMO soy and corn. These fish grow up gray-colored and are later dyed orangey pink. Wild salmon, on the other hand, are naturally pink from eating shrimp -- and they're antibiotic and chemical free."
I don't know a ton of relatable fun facts about fish other than what has been stated in the excerpts - eat small fish first and wild salmon, not farmed. Because of that I am not going to do any "what I know for sure" part because I just said what I know for sure in less than ten words.
I had to google 'plankton' because other than it being some type of algae, I really didn't remember what it was. Not sure, but I think that was taught in science class anywhere between 5th and 7th grade, which is like saying it never happened. According to wikipedia, "plankton is a diverse group of organisms in the water which include drifting or floating bacteria, archaea, algae, protozoa". Just a cool side note - jellyfish are considered to be plankton. They vary in size from tiny to very large and don't usually live longer than 6 months. The fish which eat them are shark, tuna and sword fish which explains to me why I would want to eat these fish infrequently....high mercury content. Much of the plankton contained in the water is microscopic and in abundance in the sea, so when Dr. Lipman begins this particular food chain with plankton we can understand the magnitude of mercury's affect.
Fortunately for me, I love sardines and anchovies, but I don't think the majority of people do. Fish makes a great addition to the weekly menu. If you're not up to eating the stinky small fish then consider a meal or two a week of wild caught salmon, crab or scallops. If you're not up to preparing salmon, the canned wild salmon is a great option with salad greens or made into salmon patties. We buy our salmon frozen from Farmer's and Artisan's on Main Street in Williamsville. I trust that they know their fish vendors just as they do the farmers who bring them meat, produce and flowers during the week. Unless you live near the ocean, and know you are getting fresh catch, I would definitely recommend opting for frozen because it will actually be fresher than fresh.
The only other thing I can share with you about fish is a couple recipes I like and a picture of my very cute 4-year old nephew who is fish obsessed (however, he doesn't discriminate because he's also amphibian and reptile obsessed.) Just take a look at these pictures of him with a catfish and northern pike that he caught.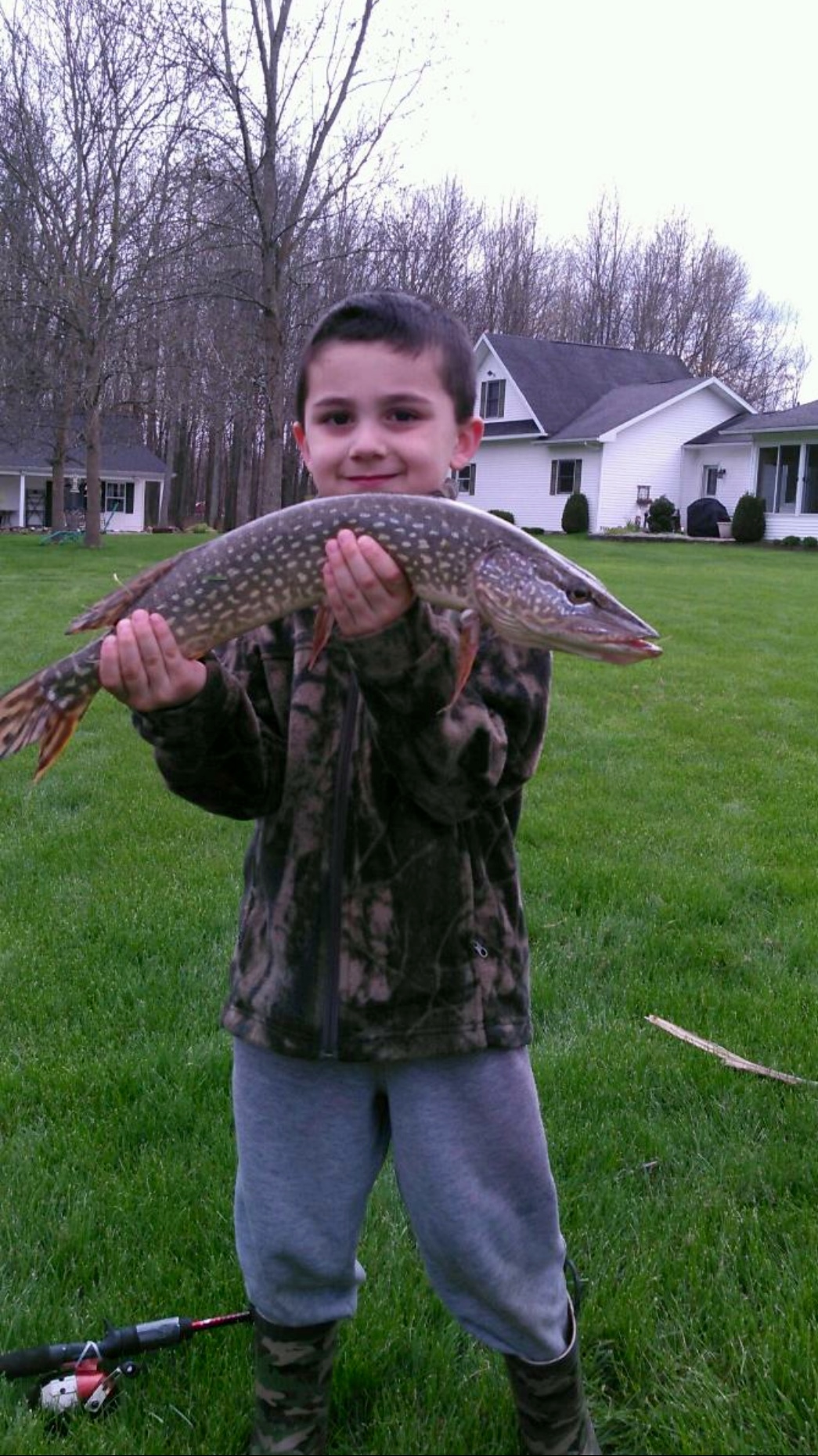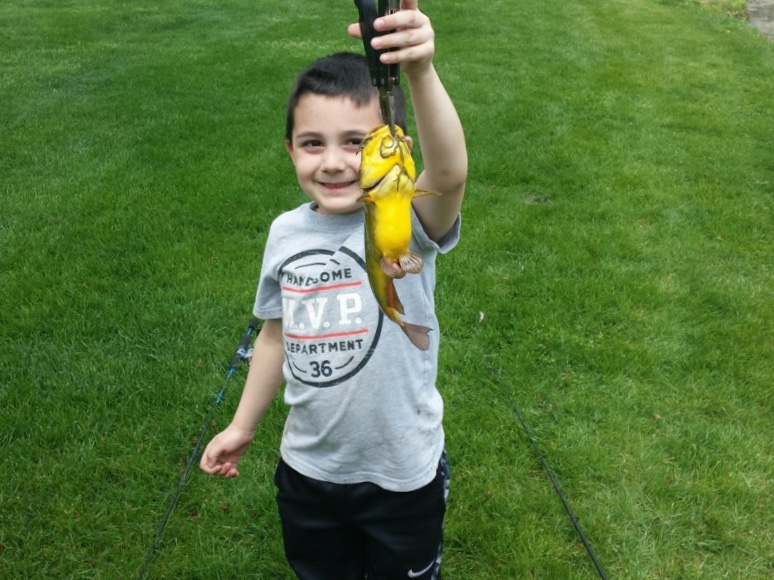 My favorite salmon recipe is to soak it in a marinade of fresh shaved ginger, garlic, coconut aminos, fish sauce, raw honey, hot pepper flakes and toasted sesame seeds. I leave it in the fridge anywhere from 2 hours to overnight. I turn the container over several times to be sure it gets flavored evenly. Salmon is so easy and versatile. It can be eaten cold or hot. You can throw it on the grill, stovetop or oven. It only takes about 6-8 minutes to cook. Serve with a colorful salad and 1/2 of a sweet potato and you have a lovely, nutritious, and satisfying meal.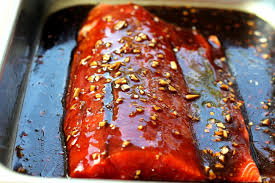 My other standby with salmon is cooking it in coconut oil mixed with ghee. Place it in a hot pan on the stove-top, heat 3 minutes one side, 4 minutes the other, and place over 1/2 of a sprouted ezekiel muffin that you've topped with spinach. For a bonus, top off with an over easy egg and some dill pickles. So good, and a great way to start the day!
Follow this link to make a Spicy Scallop Salad recipe from Paleo Leap. It's incredible and another easy one to make. http://paleoleap.com/spicy-scallop-salad/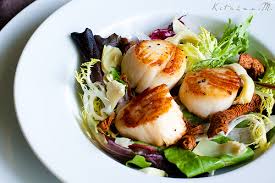 Thanks for reading! Have a great rest of the week.