I woke this morning not really quite hungry so I downed an 8 ounce glass of water and 1/4 of my protein shake. A couple of hours later and I'm ready to eat something which means I'm ready to cook something. It's been a hell of a few weeks with no refrigerator....long story for another day, so cooking has taken on a whole new meaning. I get off track easily, just in my DNA. Anyway, I had a gut wrenching desire for pancakes so I went to my favorite recipe, and tweaked the egg portion, provided by Lexi at Lexi's Clean Kitchen. Ingredients: Dry: 1/2 c. blanched almond flour, 1/2 c. tapioca flour, 1 tsp baking powder, 1/2 tsp. good quality cinnamon.Wet: 1 egg, 1/4 cup unsweetened applesauce, and a 1/2 tsp. vanilla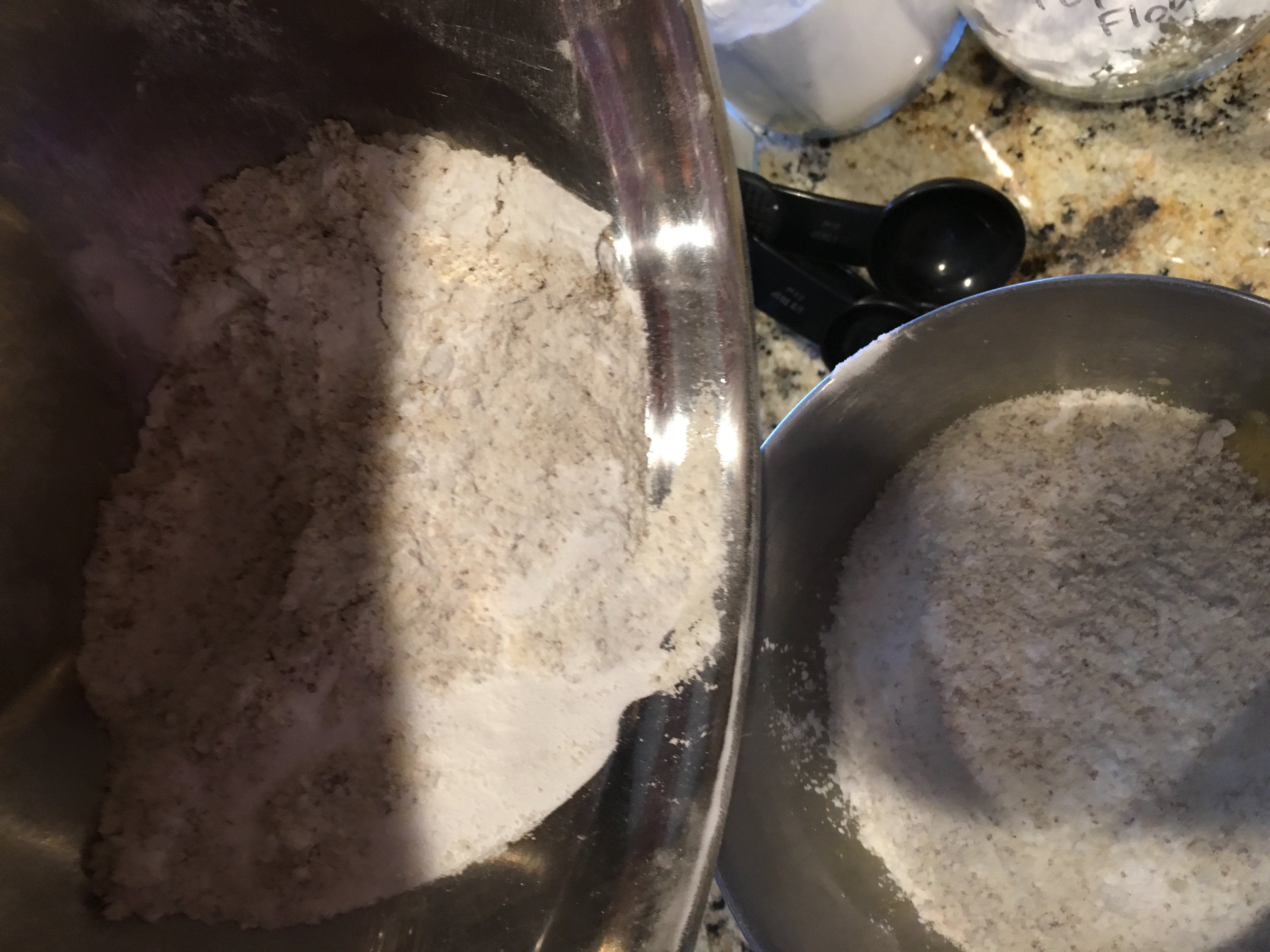 Combine dry ingredients into wet and stir well. I doubled mine. If you like a thinner pancake put another egg in. Even thinner? Add a tablespoon of non diary milk.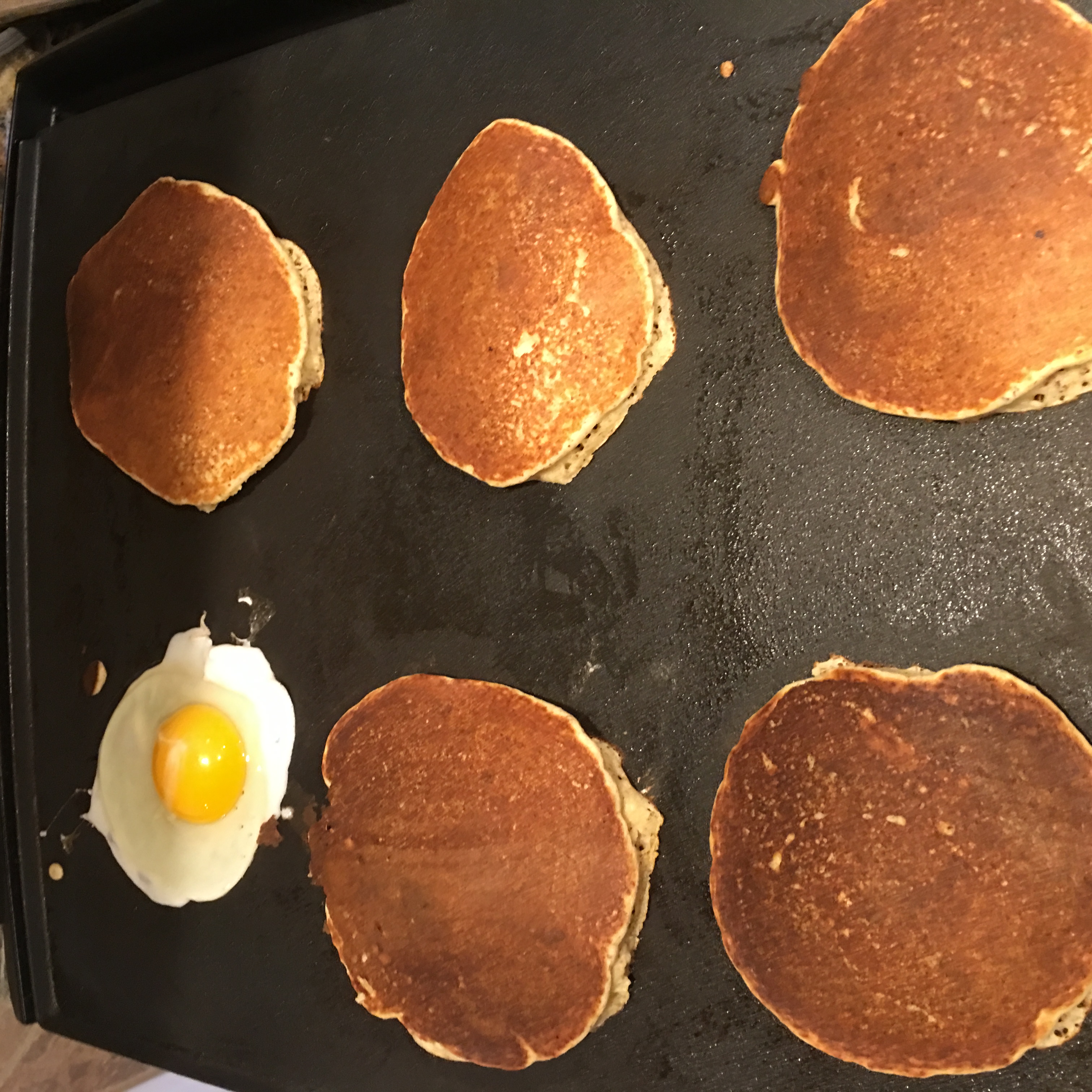 Take out a griddle or pan, apply a small amount of coconut oil or butter ( I use a paper towel to help me spread the oil), and pour batter. I made an egg for myself to go along with these very uneven looking pancakes, and I must apologize if I toyed with your sense of what is aesthetically pleasing to the eye, but I can guarantee you it didn't affect the taste at all.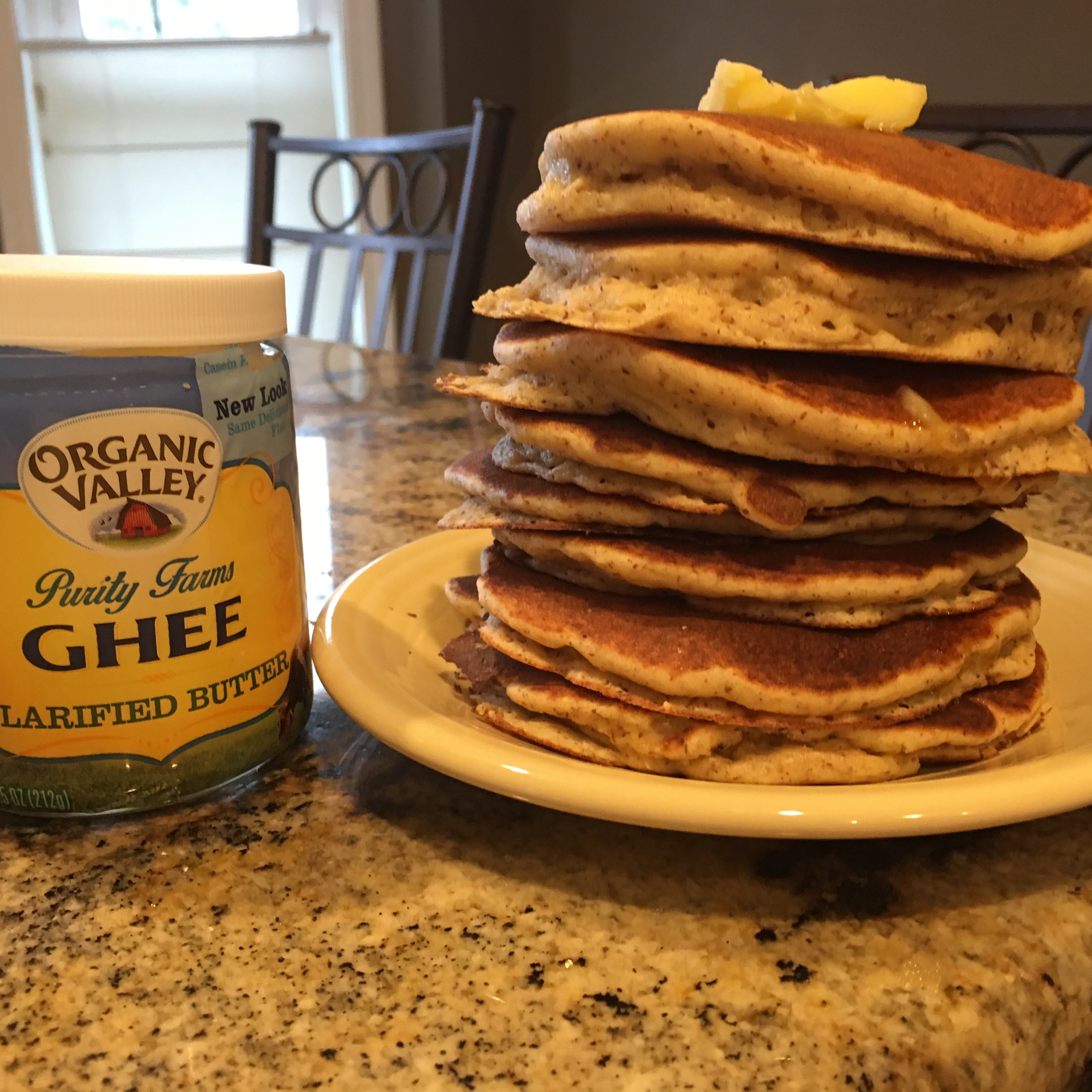 As you can see they turned out pretty fluffy. I topped mine off with Ghee and my not so perfect egg-over-easy, and a touch of maple syrup. Trying to follow the 90/10 rule, I put one pancake and one egg on my plate. I planned to wait 15 minutes to see if I was full, but I didn't make it. I added another pancake shortly after my last bite. Oh well, try again next time or move a little more than planned today. This recipe makes about 4/4" pancakes. The way I prepare them with only 1 egg instead of 2 makes them dense and more filling. Plus I put an egg on top of the pancake which balanced the nutrient profile nicely! You can add your favorite fruit mixed into the batter or on top for a change instead of maple syrup. Enjoy! Happy Monday :)