Green Tea. The words conjure up a different feeling for everyone. Some think iced green tea, others green tea lattes, and still others matcha green tea muffins (really, matcha green tea is used a lot in baking), but most commonly good old fashioned warmth and healing of spirit is associated with green tea. In more recent years researchers have expounded upon the health benefits of green tea. Being that it is fermented, and a scavenger of toxins, it is no wonder. According to Harvard Women's Health Watch, in 2013, The American Journal of Clinical Nutrition highlighted the many ways in which tea may improve our overall well-being. The information was garnered from what was then 11 new studies presented at a convention devoted to Tea and Human Health in Washington, DC.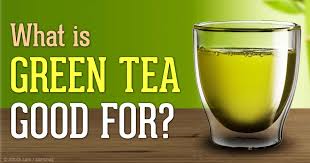 Tea drinking appears to lower the risk for heart disease and stroke.
Natural compounds called polyphenols in green tea may protect again several cancers, including those of the prostate, GI tract, lungs, breast and skin.
Caffeine and antioxidants called catechins found in green tea, oolong, and white teas may increase metabolism and promote weight loss.
Tea polyphenols are thought to strengthen bones and protect against fractures.
People who drink tea especially green, could see improvements in mood, concentration, and performance.
All Tea is not created equal, not even all green teas. Green Tea has a Vitamin rich profile: According to Dr. Andrew Weil, " green tea contains vitamins, minerals, carotene (precursor to vitamin A), Thiamine (B1), riboflavin (B2), nicotine, panthothenic acid, ascorbic acid (vitamin C), B6, folic acid, manganese and potassium. When you can, choose organic green tea - choosing organic teas help you avoid the pesticides. A well maintained environment tops of the list when it comes to producing high quality tea free from fluorides, heavy metals, and other toxins from soil and water. Opt for teas made in Japan. By avoiding teas made in China, you will be steering yourself away from lead-heavy teas. Be aware of what tea bags are made of. They can leach hazardous compounds in your tea. I had a hard time finding what ingredients the actual bags were made of, but buying loose solves that problem. Tea bag materials to stay away from:
Nylon
Polyproplene

Thermoplastic

Epichlorohydrin

PVC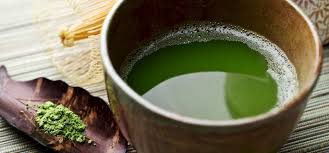 How to Brew the Perfect Cup of Tea: Vessel: use stainless, ceramic or porcelain kettles to avoid chemicals being released during boiling. It is suggested that the water not be brought to a rolling boil. Loose tea added to a pot will allow you to get the most flavor. Use a strainer with this type of tea. Flavor can be made more to your liking as simply as adding more or using less than is called for. 1 tablespoon per cup is good. Green teas generally should steep 2-3 minutes. Because caffeine is water soluble, the temperature of the water will increase caffeine content in hotter water and decrease caffeine for cooler temp water.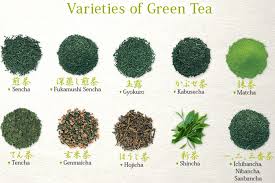 Types of Green Teas: Matcha – bold and herbaceous flavor. Choose one from Japan that is steamed, not roasted or fried. 100 times the antioxidants of regular brewed green tea. Sencha – mellow Gyokuro – rich flavor with low astringency Kaburecha – mild sweetness Bancha – mellow and low in caffeine Germalcha – very smooth Hojicha – this is roasted and an ideal choice with meals Kukicha – vibrant, mild in acidity Konacha – clean and brisk. Cleanses the palate. If you are not typically a tea drinker and need to add all kinds of sugar and cream to it to make it palatable, you may want to skip drinking it and begin to research the positive effects of coffee!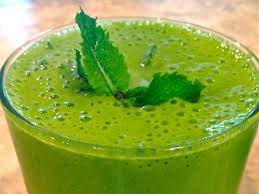 Pam's Matcha Smoothie Recipe 1 teaspoon matcha green tea powder 1 scoop vanilla whey protein ½ banana or ¼ cup strawberries 1 cup spinach or kale 1 to 2 drops of stevia glycerite (I purchase NOW brand from Amazon) ½ teaspoon of coconut oil 8-10 ounces of almond milk or water Ice To change this up a little, use coconut milk in place of water or almond milk and mix in a different fruit like blueberries or an orange.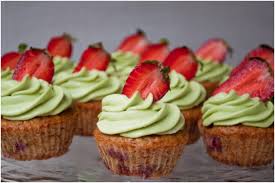 Check out this link for a good matcha green tea muffin made with coconut flour: Click here for the recipe If you like cold tea, brew your favorite green in a large pitcher and enjoy it by the cup. Keeps for days if stored properly. Whether you drink green tea for weight loss, its health benefits or just because it gives you comfort, Namaste! PLEASE NOTE: Before you begin any change in diet, including the start of green tea into the diet or increasing your intake drastically, please consult with your health care provider.