EVERYTHING YOU KNOW ABOUT BREAKFAST IS WRONG
"Get away from fruit and grains in the morning --you don't need that sugar and gluten. A dose of healthy fats will start your day off right. Have boiled or poached eggs with greens, sardines on gluten free crisp breads, or half an avocado -- score it, spritz with lemon or olive oil, sprinkle with salt and cumin, and eat it like a grapefruit."
I don't particularly like the title, otherwise, great breakfast advice! Sardines are one of the best foods to eat for ANY meal!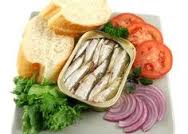 Loaded with high omega 3 content, vitamin b12, good protein and fat, and for those of us who like them, satisfying. If you enjoy other types of fish, I would definitely keep an open mind and mouth and give them a try! Wild Planet sardines have a little less fishy smell for those of you who are hesitant to try them. They are so good for you that I might recommend putting a clothes pin over your nose and eating them anyway! Boiled or poached egg with greens is another great breakfast loaded with nutrients, and avocado is nutrient dense and creamy deliciousness.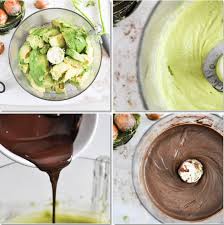 A great spin on the avocado breakfast is to make a pudding out of it. You can flavor avocado pudding to suit your taste; lime, orange, chocolate, etc. Google it online and you will be sure to get some good recipes. Another breakfast of choice for me is chia pudding. I like it because it keeps in the fridge for a few days, can be made to include your favorite flavors, and it's a great healthy "eat and run" breakfast food. I do use berries in mine.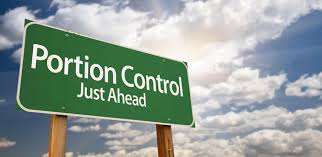 Which brings up the question many people have "is fruit a good-for-you food or not?" I think if you select a fruit that is high in antioxidants and keep the portion to about 1/2 cup- it's a great morning food or one you might want to indulge in right before or after a work out. This way the sugar you take in is burned off through your metabolism instead of staying in your system to turn to fat.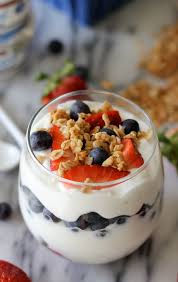 Making sure that we take in a portion size for 1 person, I think a breakfast of berries, greek yogurt, a few nuts and a sprinkling of ceylon cinnamon is a great way to start the day. Other ways to start the day off well would be to make up a batch of protein pancakes and use a low to no sugar added jam or jelly instead of maple syrup or spread some almond or sun nut butter on them. The best breakfast advice I can give you is to be sure to keep your meal well proportioned, and always try to include a well balanced meal that includes protein, healthy carbs, and good fat.