For all of us hosting Thanksgiving, this week is full of fun, great memory making, and well deserved time off from jobs and school. The last thing any of us desire is to have to prepare time consuming meals the three days prior to the holiday. Here's my quick meal prep for this week with some of my favorite brands pictured:
Bag of Quinoa
Organic Rotisserie Chicken (pre-made)
Bag of cranberries, butternut squash, organic green beans and walnuts
Jar of Avocado Mayonnaise
Onion, red or white
Precut peppers and veggies packaged together from wegman's
Mixed lettuce or spinach of your choice
Bottle of red wine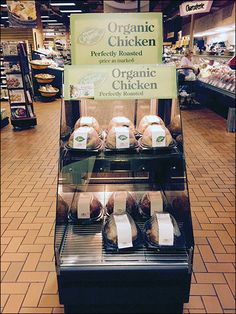 The meals I get out of this don't cover the entire 3 days of breakfast, lunch and dinner, but it takes a decent chunk out of it.
Chicken Fajitas with Quinoa, 3 to four servings depending on portions served.
Chicken Salad that can be served on top of a salad or in a 1/2 pita for lunch (1-2 servings).
Drums and wings from chicken with Cranberry-squash mix (1 serving of chicken). Use leftover veggies for another meal.
For Shell Free Fajitas Take your pre-made chicken and chop up into little pieces, put aside. Make quinoa according to directions while you continue to put things together. Saute' the pre-made veggies in coconut oil. When done, season with an organic fajita powder (home-made or purchased in Nature's Market), a touch of olive oil and water. Add chicken and sauce and cook for another minute. Serve this over cooked quinoa.
Chicken Salad Take another 1/2 of the chicken and cut into little pieces. Add avocado mayo (just enough), add in cut up onion and stuff pita with lettuce and chicken salad. We add organic dill pickles cut up into very small pieces which adds a little flavor punch to the meal.
Autumn Veggie Mix Take a bag of cranberries, butternut squash, organic green beans cut into little pieces and roast for approximately 20 minutes at 425. Pour about 2 teaspoons of liquified honey, mix and put back into the oven at 350 for about 10-15 minutes (depending on how you like your veggies cooked).
Drums and Wings Use the drums and wings from your organic chicken and use veggie mix from above on the side. Add a couple raw walnuts to serve.
Vegetarian Salad or.....Take cooled leftover veggie mix to put into a salad with other accompaniments like garbanzo beans and tomatoes or use with baked tofu or add a protein of your choice.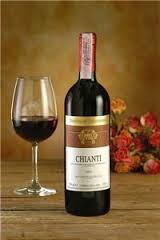 Oh, the red wine is just for your sanity! Salute`!