I was having a summer day today, feeling lazy and hungry. So I decided to make something I want to share with you. My thought was to call it "fun in the summer time" and then the song came into my head and wouldn't leave so I just put it out there even though this is not "hot fun in the summer time", it is food - good food, and in my family we call that fun! Oh, and be sure to check out Sly's gold midriff top! My inspiration came from a Family Circle magazine. Some of you may be saying 'family circle, what's that'? I understand believe me! My mom had a subscription and even though I have tried to discontinue it, it comes every single month in the mail. I played with the recipe just a tad, but must give them credit.
Zucchini Lasagna (raw)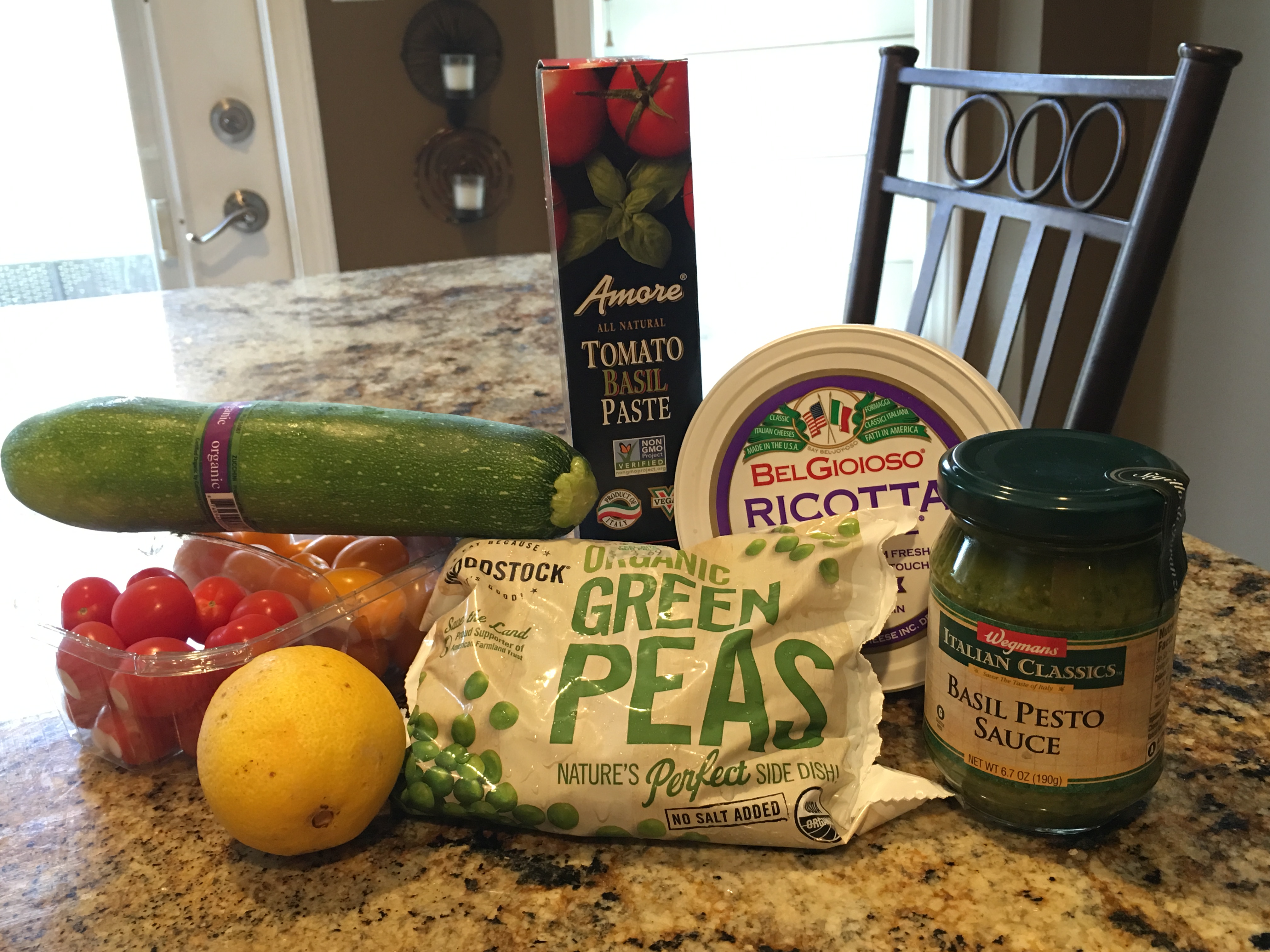 Ingredients: zucchini, lemon, heirloom tomatoes, ricotta cheese, basil, frozen peas, and tomato basil paste.
Begin by taking 1/4 cup of pesto (I cheated by not making homemade which is a whole lot healthier for you) and add the zest and juice from 1 lemon, and a 10 oz. bag of frozen peas. Blend. Add water to desired consistency, 1 small garlic clove, touch of sea salt. Blend again. It should be rather thick.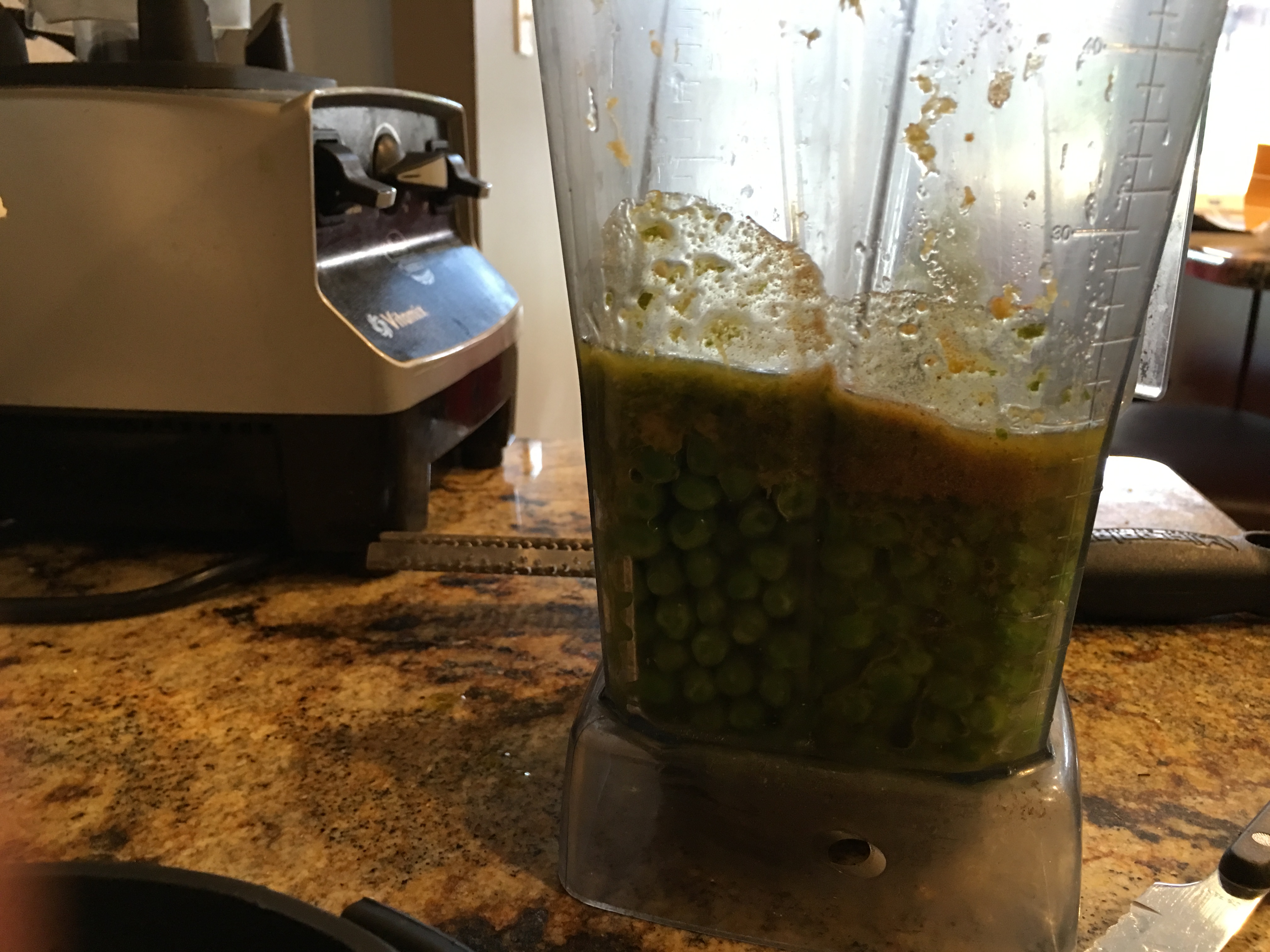 In a bowl cut about 20 heirloom tomatoes into halves, and add a double squeeze of the tomato basil paste & couple drops of olive oil and mix.(as seen in the pic below).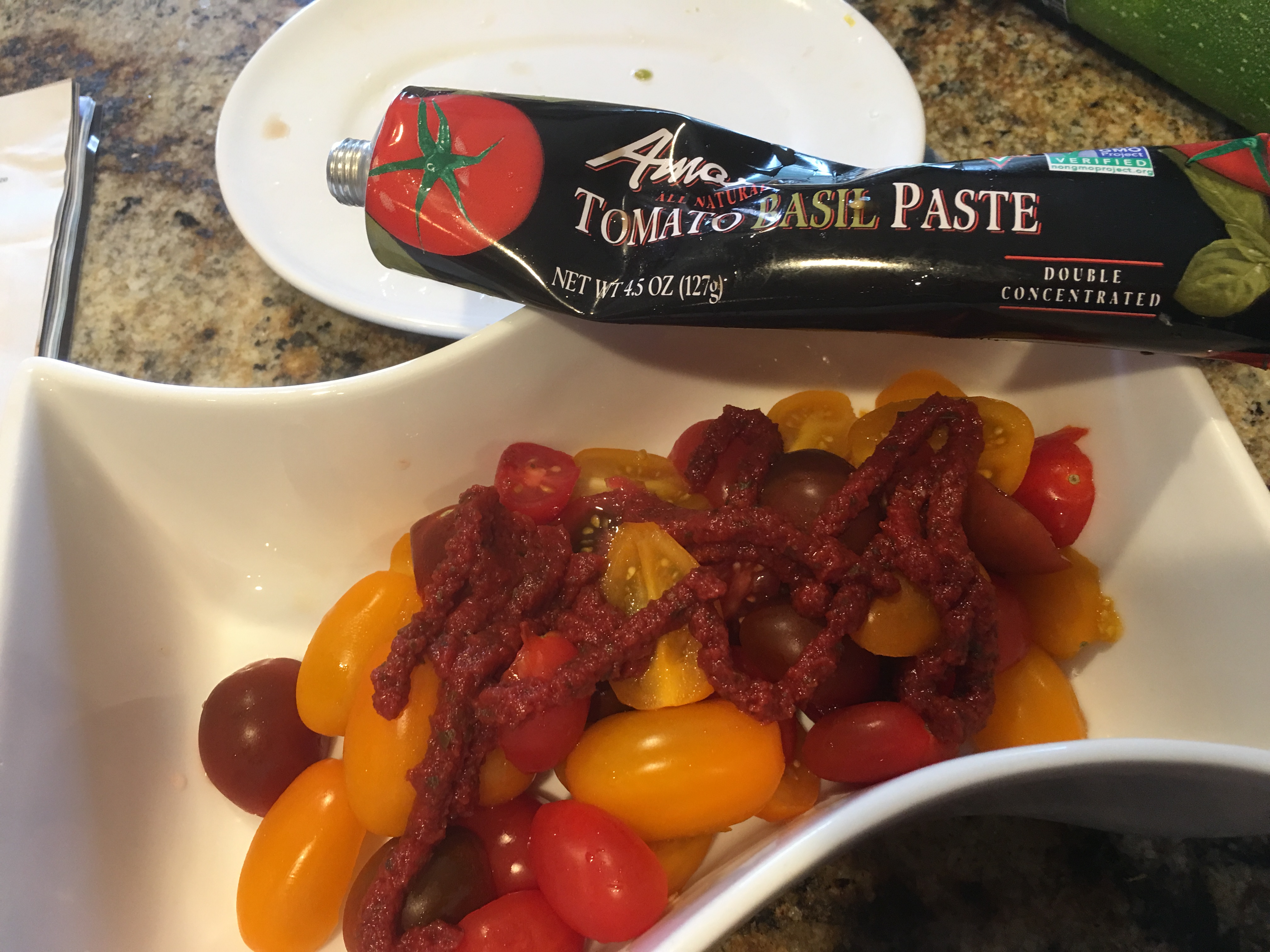 Then using a mandoline or very sharp knife, cut the zucchini lengthwise into very thin pieces. Begin by placing a double piece of zucchini on a plate, letting them overlap. Then, drizzle or dab on the pesto mix and top with ricotta, and tomato. Just like lasagna, alternate until you've used up your zucchini.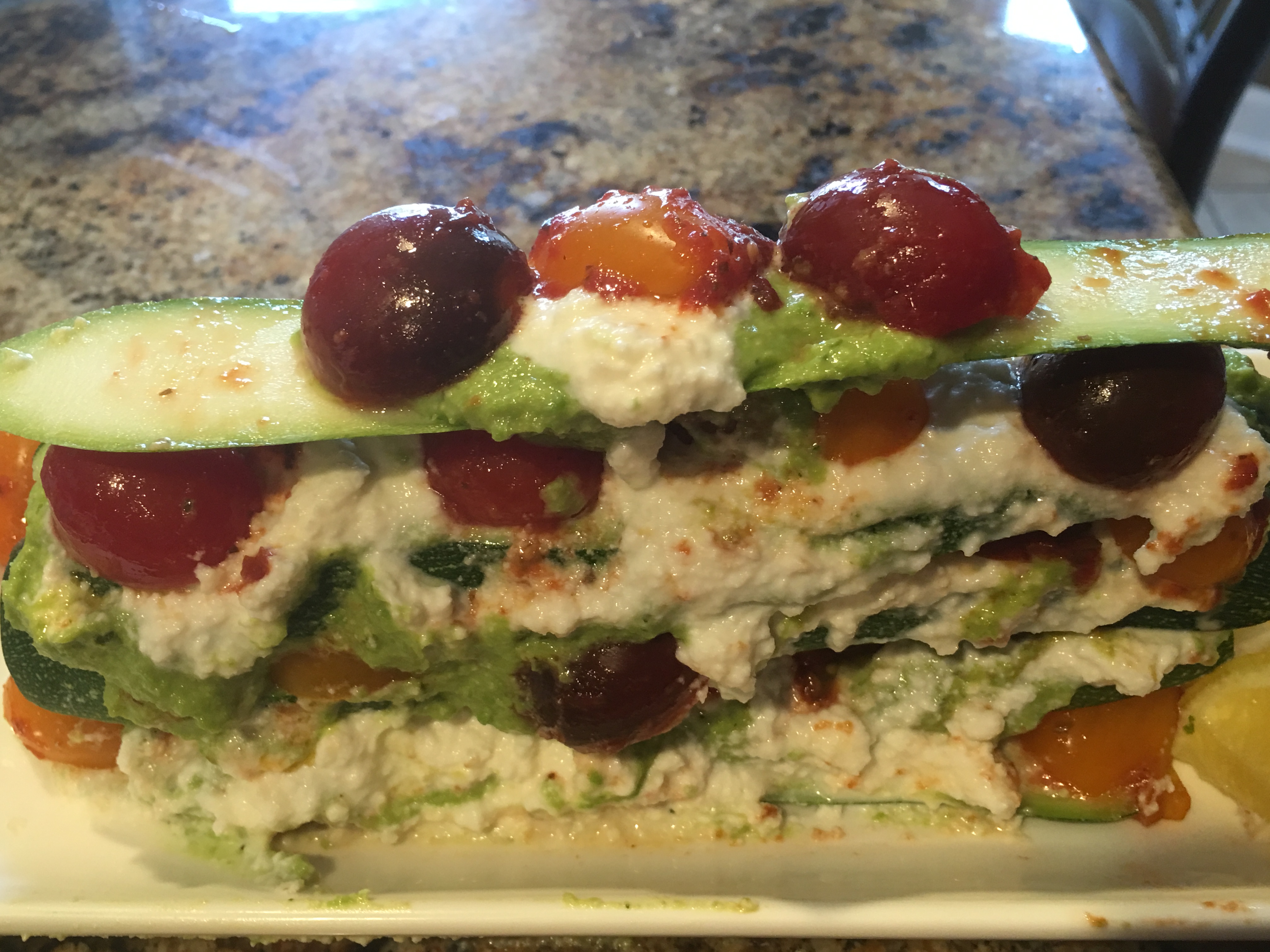 When I was done I had a leftover piece of zucchini and some tomatoes. I ate that because I knew it was going to be a b_ _ _ _ to cut this and not have it get messy! Thus my recommendation below:
What Pam knows for sure: This was delicious!! Light, but very satisfying. For the one person out there (besides myself) who likes sardines, I think they would complement this well. The basil and ricotta filling was so good!
What Pam proposes: If you are going to make this for company, I suggest cutting the zucchini into thin rounds and topping it with the basil, ricotta and tomatoes (using a regular sized heirloom vs. these baby ones).
Once you taste it you will realize a million uses for it! My thoughts were drizzled over a chicken and field greens salad, on healthy seed crackers with a slice of mozzarella cheese and a piece of mint on top, or in a layered veggie lasagna using whatever veggies you desire. It would be a nice complement to some toasted sourdough bruschetta too!
Enjoy!