Stop! Don't call the ENT doc just yet! It's only going to get worse – or better – depending on how YOU look at it.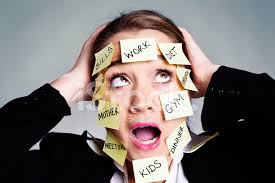 Confession time, this past year was a crazy one for me - weddings, rehearsal dinners, showers, funerals, people moving in and out of my house, holidays. I'm exhausted just listing it let alone living it. All this activity has put me in the "bad gut" zone. Now I'm not asking you to share in my personal problems, but there is a madness to my methods. Because of the injustices done to my digestive system, I was researching ways to improve it. One of the recommended foods was goat kefir. My go to –Farmers and Artisans, didn't have any in stock so I was forced to go to my local grocery store. I was amazed to find it there. Now I'm sure it's not as nutritious as getting goat milk from Teacup Farms and making it myself, but I am happy with this compromise. However, as I maneuvered from one aisle to the next I was struck by the amount of sprouted foods, gluten-free foods, vegan offerings, different types of milk, and I had the thought "how does the average person know how to shop for the foods that are good for them?" I know what I'm looking at and I still find it confusing sometimes; especially when I go searching for a new item. This confusion led me to a really good article about the future of grocery shopping. According to its' author, Anna Miller, "shoppers are more savvy than ever." I certainly hope so because we need to be!
Here is a fun fact: the Amazon Go which has a physical store front in Seattle is due to open soon. The will have a system where "shoppers will be charged for their purchases after their trips ". Yes, as in after you get home. They call it "just walk out technology." To check in you scan the app on your phone and that's it. Their technology allows no lines, no waits, no checkouts. Quite progressive! Here's a link to check it out on youtube:https://www.youtube.com/watch?v=NrmMk1Myrxc According to this article it could help you avoid impulse purchases. Maybe I'm missing something, but I'm thinking just the opposite. In this world of quick fixes and instant reward, wouldn't it make sense that if you feel like you're not paying, you might load up on things and treat yourself? Highly recommend that this would be a time to stick to purchases according to your shopping list! Another way things are going to change is with increased online ordering. I'm sure we can all relate to this. More and more companies are looking to cash in on this trend. Just look at E-Bay, and Amazon. I personally get so much from my Prime membership and I can imagine making this or something like this my primary way to shop if they continue to offer competitive pricing, easy check out, low to no shipping rates and good return policies. I agree with the author that "the online environment can really accelerate in a big way the health of the country because now you're not having to deal with the environmental clutter in the grocery store."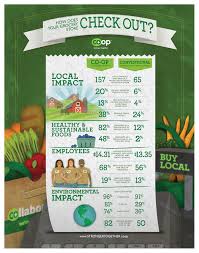 Ya know how you go to the check out and there are all kinds of candies, health bars (I use that term loosely),and things 'they' hope you might want to throw into the cart last minute? Well, there are researchers studying how to offer similar services to encourage shoppers to pick up healthier food items too. Collin Payne, an associate professor of marketing at a New Mexico University says, that "he is studying how some point-of-sale systems might soon be able to recognize when lower-income shoppers have benefits remaining that can only be used on fruit and vegetable purchases, allowing cashiers to up sell produce at the checkout." So, instead of just unhealthy products at the check outs we will have real food. I guess as a by-product of trying to sell to lower income shoppers, all shoppers would benefit from this change. Not everyone has a Wegman's in their neighborhood, but it looks like the prepared food trend they have already begun, will continue and increase. We may see more and more prepared meals showing up in different locations of our supermarkets. More and more demonstrations of how to make a particular food.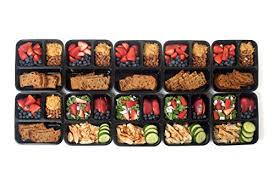 Meals will be geared to suit every lifestyle – and have that feeling of personalization by offering single servings for one or family portions doled out in sizes that will meet the needs of your particular family, and the variety will be endless. Meal delivery services are getting more and more popular in store fronts and online; supermarkets don't want to be left behind so they will market like crazy to get us to buy on the spot. Be very conscious with this one – healthy can be made unhealthy very quickly with use of low grade products, or ones high in bad fats, hidden chemicals and hidden sugars.
The article also pointed out that we are going to be seeing more "free from" labels. Imagine that? As if the sugar-free, dairy free, gluten-free, wheat-free, sodium-free, trans fat-free labels are not enough?
There was a statement I read that basically said that consumers have an increasing desire to understand what they are buying. I believe we do. Question is do we want to do the work to gain that understanding? From a personal perspective I see a disconnect between what people understand and what they are willing to 'sacrifice' to implement that understanding into their lifestyle. True understanding comes through application of knowledge. Most people are too busy to delve deeply into it, and I believe the money makers are banking on that! Here's the catch - just because it is free-from this or that does not mean it is good for you!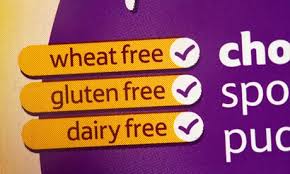 There was a time when Purdue chickens were being labeled as having "no antibiotics ever". What they were really doing was giving one set of chickens' antibiotics and then allowing the antibiotic free chicks to eat from the litter that was leftover from the previous flock who was getting antibiotics. Gross!!! And, misleading! The mandate and laws governing much of our so called "food" production are somewhat sketchy and spurious! When it comes to what you ingest, you must be the one to look out for you because I don't know of any governing body that does. Questions about a particular food can be addressed at EWG's website. Try to get in the habit of reading about the food you are buying. How food is labeled on the front of the product is more of an advertising gimmick than about the food content.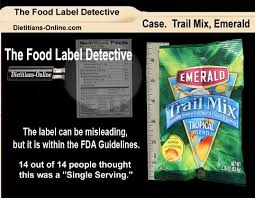 Natural doesn't mean natural, it could just as well have high fructose corn syrup in it or added sodium. Multigrain bread products are not necessarily whole grain. They can be refined and stripped of the good stuff. No sugar added labels can be misleading too! Many contain sugar already and have ingredients like maltodextrin which is a not-so-healthy carbohydrate. I could go on and on, but I cannot stress enough that if you care about what you are putting into your body, read the labels on the back!!! Generally speaking if you don't know what something is, don't stock it in your kitchen or wouldn't add it to your food when you cook, it's probably not good for you. Keep a shopping list and know what you are going in to the store for. Getting in, and getting out will help you avoid all the gimmicks and new foods that aren't really food, and keep you in a healthier zone. A simple solution to all of this is to eat more whole foods – no label decoding necessary!